Smart Proximity Marketing Solution
The Smart Retail solution is best suited for shopping malls, supermarkets and other retail settings. It is made up of sensors, beacons and the IoTConnect™ cloud platform. This solution helps retailers personalize the in-store experience by sending personalized offers straight to a customer's mobile device when they are nearby or in the store.

Scalability and flexibility for changing business 

needs

​

Built-in analytics to monitor all the activities

​

Increase footfalls 

​

Engage with customers digitally

​

Market smarter by getting personal

​

Covert more customers
Reduce customer churn 

​

Elevate the consumer experience

​

Increase sales and profits

​

Grow through digital content

​

Providing an 

omni

-channel experience

​

Take  data-driven decisions

​

Customer acquisition



Groups

​

With the Smart Retail solution you can create customer groups based on their behaviors, interests, context, and location so that you can deliver the right message to the right person.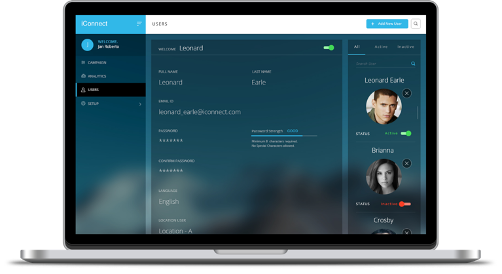 Interactive media campaigns

​

Deliver customized and interactive media content directly to user devices. Arouse user curiosity and drive user interest/flow and automate marketing with personalized scheduled campaigns.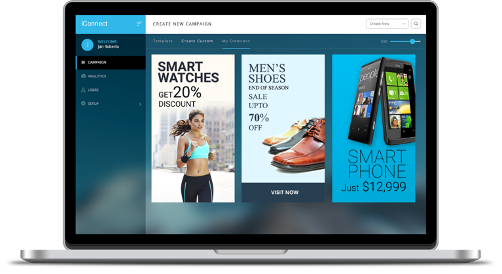 Beacon sensors

​

With the solution, you can simply configure and manage your beacons and interact with your audience in unique ways.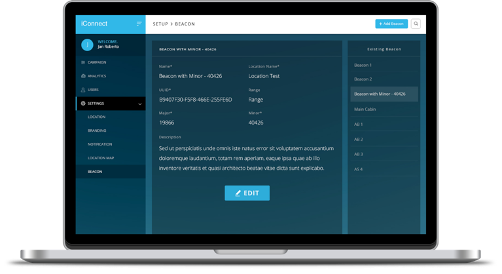 Conversion

​

With the solution, you can establish a user dialog, involve them in your campaigns and enable them to engage in dialogs.
Insights

​

Comprehensive analysis giving you purposeful insights into your campaigns. It helps your management team with effective decision making and to gain comprehensive and purposeful insights for in-depth analysis of your campaigns.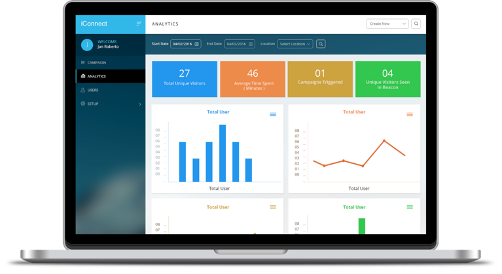 Facial Scanning

​
E-Concierge equipped with Customer Scanning Facility at the entrance to enhance the customer experience through kiosk/ monitor/ mirror​
Offer most suitable products to the customer based on the segment they fall in. (i.e. Gender, Age group, etc.) ​
Capture Shopper's responses to product displays and traffic flow​
Derive predictive analytics (profiling) with the help of information like: Shopper's face, patterns, the way they move in store, amount of time they spend, etc.
Du ønsker at udnytte fordelene i cloud. Vi hjælper dig med at realisere dem.
Kontakt os via kontaktformularen, på telefon +45 8082 6290 eller
e-mail service@timengo.com.