Improve food safety and monitor produce freshness
A comprehensive solution for efficiency, safety and compliance
Food worth of $680 billion and $310 billion is wasted in industrialized and developing countries, respectively. Moreover, according to the NRDC, supermarkets throw away 43 billion pounds of food every year. Another study by The Food Trust indicates that up to 50% of produce is thrown out while still edible. Imagine, even if a fraction of such food waste can be saved, the benefits to almost 36 million people who die of hunger are immense.
With IoT, AI and computer vision techniques in an agriculture system, our solution analyzes several variables and gives actionable metric. The solution influences different areas including harvesting, processing, distribution channels and shelf life in retail grocery stores. Moreover, with temperature monitoring in freezers and refrigeration units, companies can avoid food spoilage and adhere to HACCP compliance.

Why Smart Food Monitoring
Wireless temperature monitoring
Track environmental parameters of a fleet from a remote location and maintain the quality of the produce.
Waste reduction
Rectify any anomalies in the production line by monitoring the produce shelf life to reduce food wastage.
Supply chain visibility
Improve inventory management by tracking and monitoring orders and supply of the produce.
Food safety compliance
Adhere to food safety and regulatory compliance standards by monitoring production states and shipping.
Monitor the metrics that matter the most






Food freshness monitoring
Identify the state of the fruit or vegetable from raw, ripe, or rotten based on the image-processing algorithm
Every member of the chain can be aware about the freshness of the produce
Enhance the shelf life of fruits and vegetables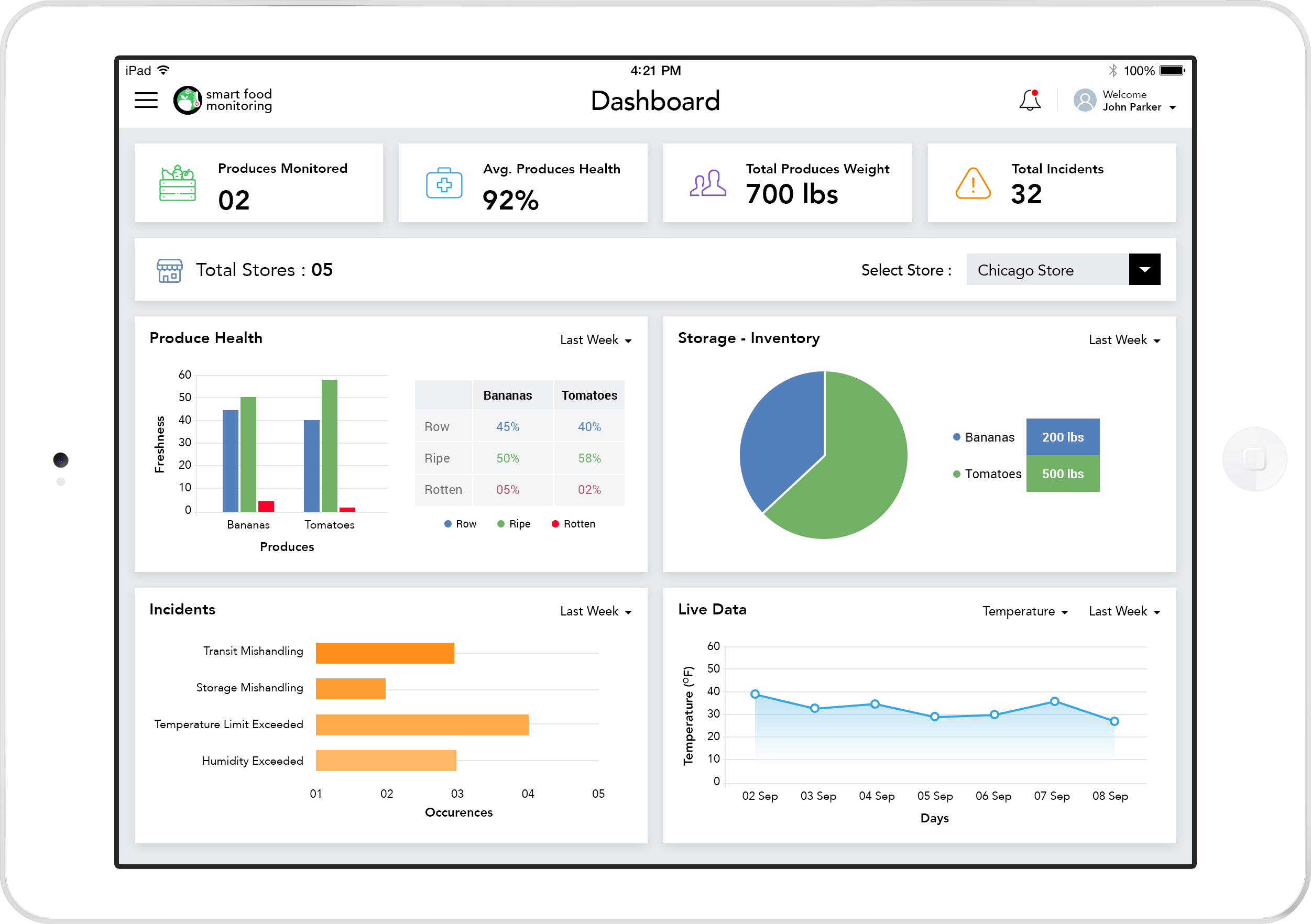 Inventory management
Get a real-time view on inventory status and progress against the day's orders
Respective stakeholders can instantly view progress toward daily goals
Increase agility, improve decision-making processes and reduce costs
In-transit monitoring
Maintain ambient temperature, humidity and airflow of the trailer during transit
Monitor product quality in-transit with pallet-level granularity
Constant measurement of different product quality variables to empower informed decisions
Track product pallet conditions anywhere, anytime without manual intervention
Du ønsker at udnytte fordelene i cloud. Vi hjælper dig med at realisere dem.
Kontakt os via kontaktformularen, på telefon +45 8082 6290 eller
e-mail service@timengo.com.