Track and monitor your assets remotely 

​
Smart Asset Monitoring solution can help you make the most out of your aging assets and reduce asset lifecycle costs and can also help you monitor your virtual assets such as data from various business systems. The predictive analytics capabilities result in reduced technology costs and improved efficiency of your business processes.

Why Smart Asset Monitoring
​
Remote management of a network of 

connected grid assets

​

Increased asset efficiency and productivity

​

Edge over competitors

​

Data-driven preventive maintenance

​

Measurable cost reduction
Limited control over assets

​

Sudden machine breakdown 

​

Scheduling an effective maintenance plan

​

Lack of sophisticated reporting system

​

Improving asset efficiency and productivity

​

Separate silos of IT and OT

​

Making data-based decision-making






Manufacturing Industry

​

Healthcare Industry

​

Retail Industry

​

Cold Storage

​

Supply chain & Logistics
Productivity 

​

Asset Utilization 

​

Unplanned downtime rate 

​

Maintenance Cost
Track and locate assets instantly

​
Locate and manage your asset 

remotely using sensors in real-time

​

Track health condition through an 

interactive dashboard

​

Measure machine performance 

and track missing assets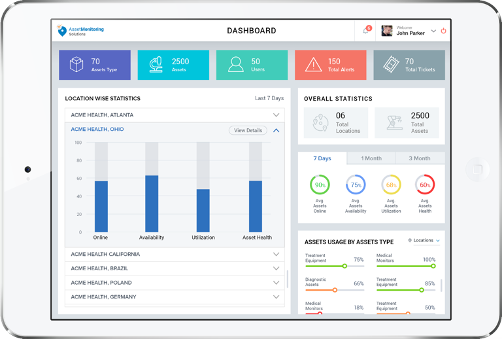 Maximize asset availability

​
Interactive dashboard that delivers 

insightful information about 

machine availability

​

Take timely actions to prevent 

sudden breakdowns and 

production loss

​

Receive push notifications and 

emails alerts on mobile devices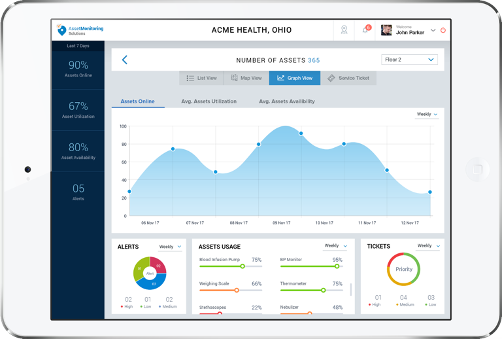 Implement Predictive Analytics

​
Detect machine problems via 

deviations in the normal pattern

​

Measure KPIs to detect 

anomaly and predict equipment 

failure

​

Create a predictive 

maintenance plan to ensure 

uninterrupted production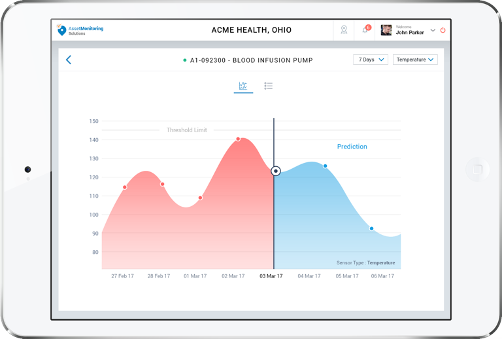 Ticketing systems for issue 

tracking

​
Identify assets that are out of 

service and create service tickets

​

Track the status of all tickets from 

a single view

​

Better interdepartmental 

communications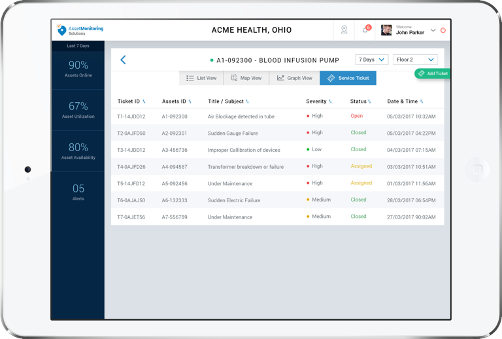 Track asset movement and 

prevent theft 

​
Use geofencing to specify the 

usage area and stop theft

​

Create rules and trigger theft 

alerts as soon as the asset 

crosses its usage area

​

Ensure compliance by tracking 

asset behavior and fixing faults 

instantly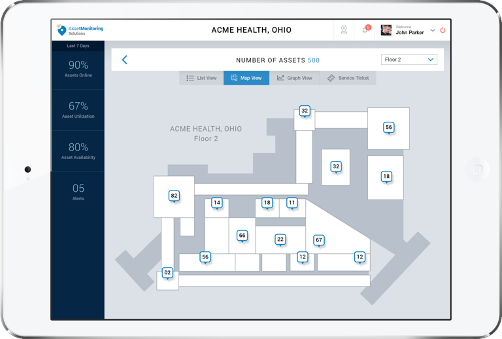 Du ønsker at udnytte fordelene i cloud. Vi hjælper dig med at realisere dem.
Kontakt os via kontaktformularen, på telefon +45 8082 6290 eller
e-mail service@timengo.com.